Wired Broadband Services
Multinet Udaipur Pvt. Ltd. provides you with Wired broadband Solutions for both single as well as multiple users.
We surpass other internet service providers by delivering high speed internet service that is 10 times faster than the speeds of dialup connections! Whether you're looking for faster downloads, streaming audio & video content, you've come to the right place.
Advantages of Wired Broadband Internet Access
Operates without a phone line, so you always have an "on" connection, which means you can stay connected at all times. This is useful because you do not have to dial to connect to the Internet and therefore pay no dial-up fee.
Much faster than some of the other types of broadband Internet such as dial-up, satellite, and DSL, which enables you to download and upload larger files faster
Supports activities such as online gaming that are extremely data-heavy, which gives you a higher-quality playing experience.
Not as prone to dropout as dial-up Internet connections are.
SINGLE USER
A cable is driven from the SU (Subscriber Unit) placed at stipulated area, preferably terrace, of the building. We automatically give you the fastest speed available for the broadband package you have chosen, and generous usage limits to suit how much you and your family use the internet. What's more, our unlimited packages are now totally unlimited, which means you can download as much as you like and we won't slow you down. Unlike some of our competitors.
Dedicated bandwidth and other value added services are provided to all our customers.
No additional usage charges
No peak or off-peak restrictions
Move plans free of charge once per monthly billing period
24/7 technical support.
Free mailbox with one Email ID of your choice on our mail server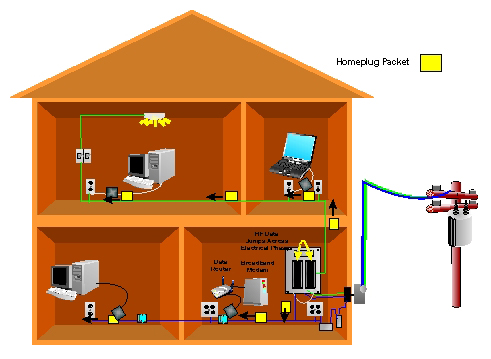 MULTIPLE USERS
Multinet E-LAN extends your native Ethernet environment to connect multiple locations within a metropolitan area or residential complex. Our E-LAN solution improves your data throughput and simplifies your IT management needs. Plus with our highly scalable solutions you can get the bandwidth you need at all your locations.

Benefits include:
More Value - Gives you more bandwidth at a lower cost-per-Mbps and Private Line networks, with a single connection for Internet connectivity
Simplicity - Reduces the strain on your IT staff and the expenses required to run your network by running one standard—Ethernet—versus managing separate Frame Relay and/or Private Line networks
Flexibility and Scalability - Offers a wide range of access options with speeds
More Potential - Our industry-standard Ethernet solutions make it easy to add additional capabilities/services and support bandwidth-intensive applications
Support - Proactive network monitoring conducted 24/7/365, along with trouble resolution, Service Level Agreements, and Web-based reporting tools
More Productivity - Supports Ethernet bursting while leveraging Quality of Service (QoS) and Class of Service (CoS), which increase throughput and ensure critical data always have the bandwidth they need
Secure - Our Ethernet network is IEEE standards-based and uses Virtual Local Area Network (VLAN) technology. Plus, our best-in-class security protocols, redundant core infrastructure and automatic rerouting capabilities help ensure a safer network and better disaster recovery capability