Wireless Broadband Services
The Wireless Broadband is the latest entrant in the world of Internet technology.
It provides wireless Internet and data services through a wide area. It helps you out from dangling cables from your laptop or desktop. At Multinet Udaipur Pvt. Ltd. we offer Wireless Broadband Solutions for single user or multiple users to get faster downloads, streaming audio and video content, email & more!
Millions of people around the world use Internet every day to communicate with others, follow the stock market, keep up with the news, check the weather, make travel plans, conduct business, shop, entertain and learn. Staying connected has become so important that it is hard to get away from your computer and your Internet connection because you might miss an e-mail message, an update on your stock or some news you need to know. With your business or your personal life growing more dependent on electronic communication over the Internet, you might be ready to take the next step and get a device that allows you to access the Internet on the go.
SINGLE USER
The User can surf the Internet from any corner of the house without cables daggling from your laptop/desktop computer. The speed and dependability you need to connect with the people, information and entertainment you want is available and affordable with Multinet Wireless Broadband Internet.
From watching movies online to sharing your latest photos to playing online games with friends around the world, Multinet gives you the speed and dedicated connection you need.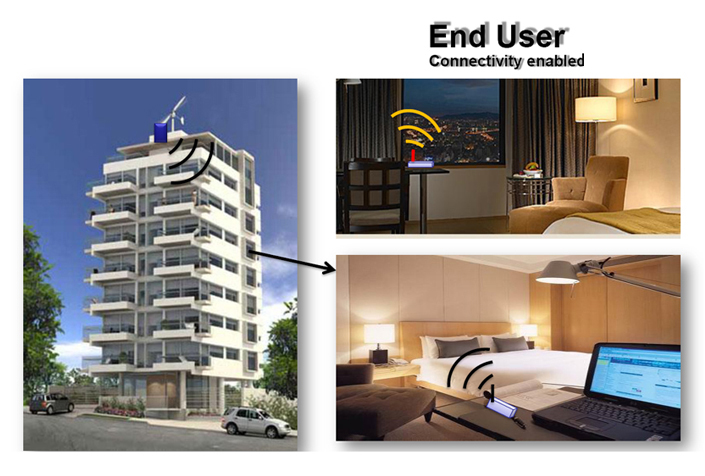 MULTIPLE USERS
Group Users, within one building or locality come under the preview of wireless technology.
Multiple flats are connected through the secured wireless networks which can be accessed 24 x 7, 365 days as per the internet connectivity plans of every user.